Starship Dauntless
Last Updated July 2009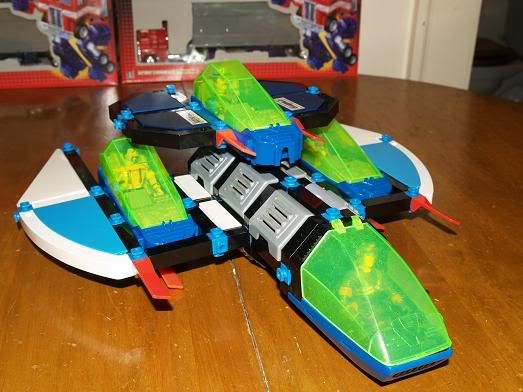 The Dauntless is a small spacecraft designed for four to five 3.75" scale figures. Since exploring the unknown is always a dangerous gambit, each crew member rides in his or her own capsule which can detach in case of emergency. Obviously, such a form of travel would not be comfortable for more than a day or so of continuous sitting, so let's hope that the Dauntless has one powerful warp engine.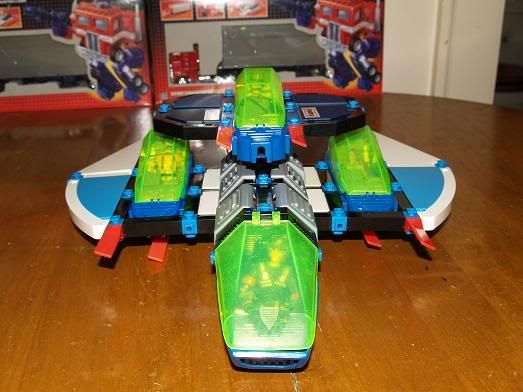 Yet another view.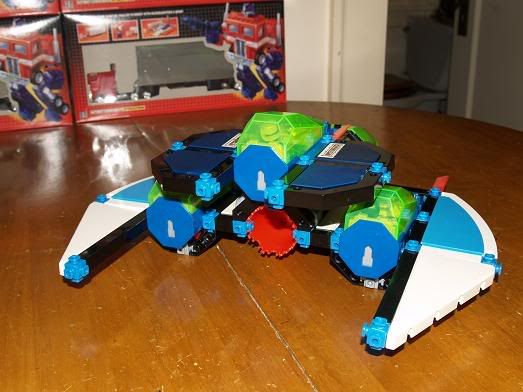 The rear.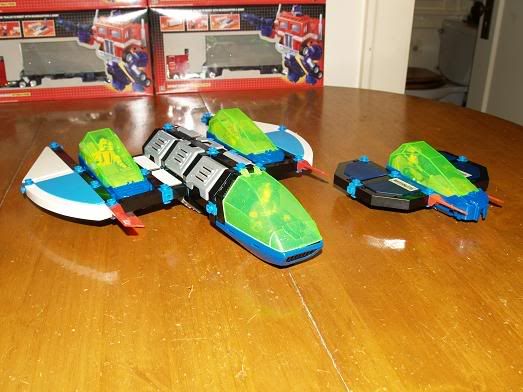 The fighter jet detaches.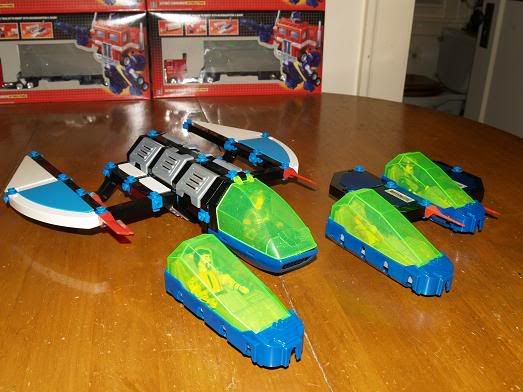 The escape pods eject.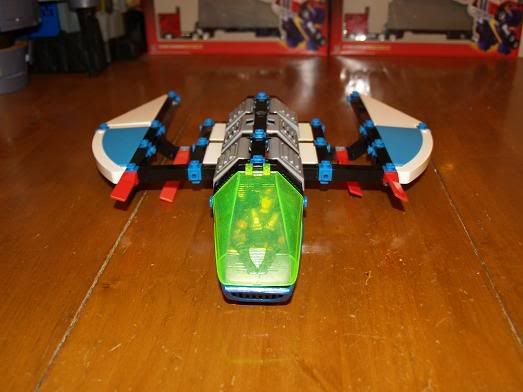 Here's what she looks like without any pods attached.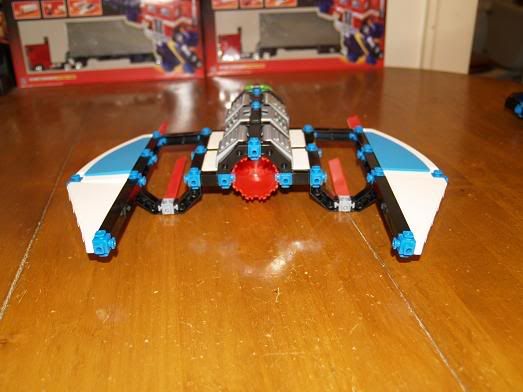 I particularly enjoy the rear view.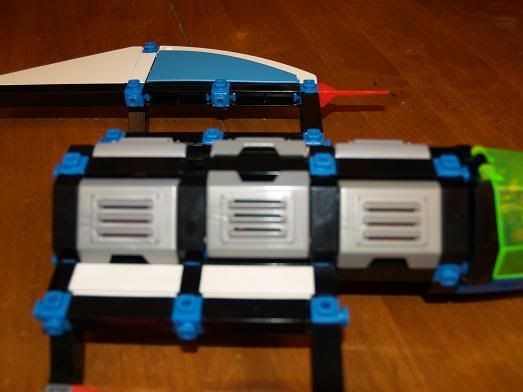 The body also contains a cargo bay.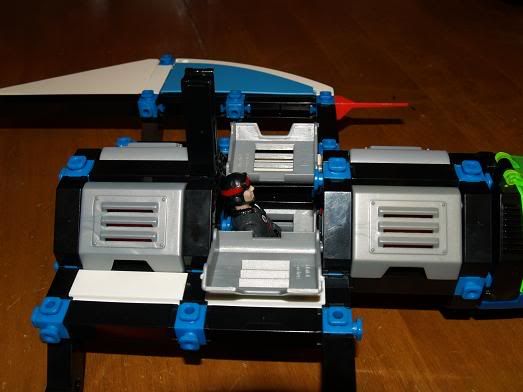 It opens to reveal a 5th passenger, but it can be used to hold a variety of supplies and equipment, as well.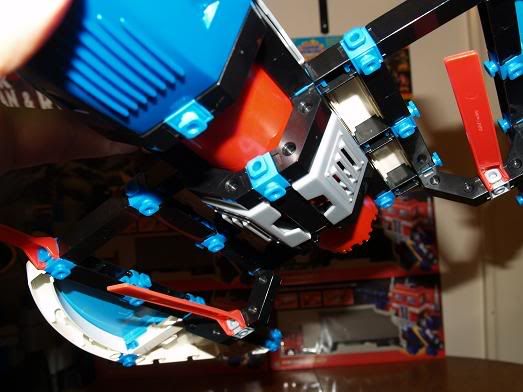 In fact, the bottom of the cargo bay can also open in order to drop a payload over a planet's surface.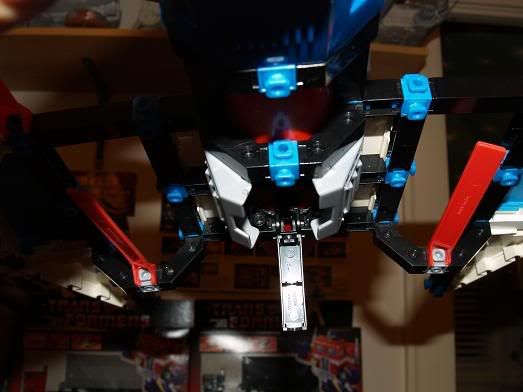 Bombs away.